Increase profits and operational efficiency with my proven formula:
VISION + VALUES = SUCCESS
VISION
The first step is to help you clarify your corporate vision.  What are the reasons you are in business?  What are your top priorities for you and your company?
VALUES
Then I will help ensure that your employees live and breath the values you've defined as critical to your organization.
SUCCESS
We will work hand-in-hand to create a positive working environment, and ultimately, long-term growth for your business.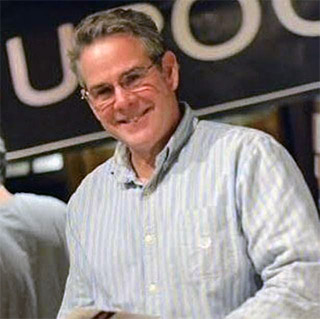 Boe Woulfe
Owner, Clear Path Consulting
Throughout my career; I have experienced first-hand how critical vision and values are to business success. I am excited to share what I have learned with you! As a business owner, you juggle a lot of responsibilities every day. When you are busy with day-­to-day operations, it can be difficult to step back and identify the root causes of the challenges your company is facing.
l can be a fresh set of eyes and help you solve critical problems, such as:
Employee Turnover
Managing staff is not an easy job. I can help you overhaul your employee evaluation process to break the endless cycle of hiring and firing. I will teach you how to coach and discipline employees so you con build succcessful relationships with your workers.
Lackluster Profits
Do you know what it really costs per hour to operate your business? I can help you unearth the truth behind your bottom line. I will dig into the details to identify all the costs (not just hourly wages, but the gas to get to the job, the insurance, the supplies, etc.) and then suggest adjustments to help improve your profitability.
I appreciate Boe's hands-on approach. He's not one of those guys that just comes in, evaluates your company, and makes recommendations. He's more of a coach and someone you can go to at any time with any challenge.
He has been particularly helpful in resolving employee challenges. He has helped us improve morale, develop a better team, hold people accountable, and reorganize schedules.
Boe has been a valuable advisor and support for me. He has helped me see things from other people's perspectives, which has helped me change mine. With his help, I will probably live longer!
I call Boe my guardian angel. He helped us structure the company and changed the way we think. He gave us peace of mind and his guidance helped us boost sales at least 50%.
Boe is more than a consultant to me. He's a friend. He's a partner. And he's one of the most reliable people I've ever met.
I think Boe would have an immediate impact on any type of business. After your first meeting with Boe, I can guarantee you'll want to hire him FULL TIME. Boe has become such a vital tool for my business, I just can't wait until our next meeting!